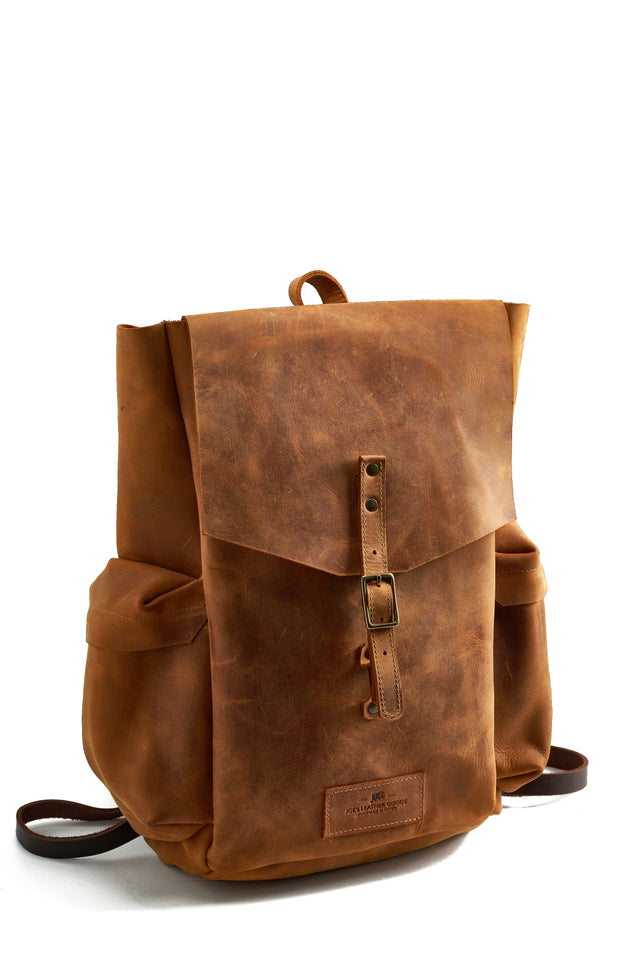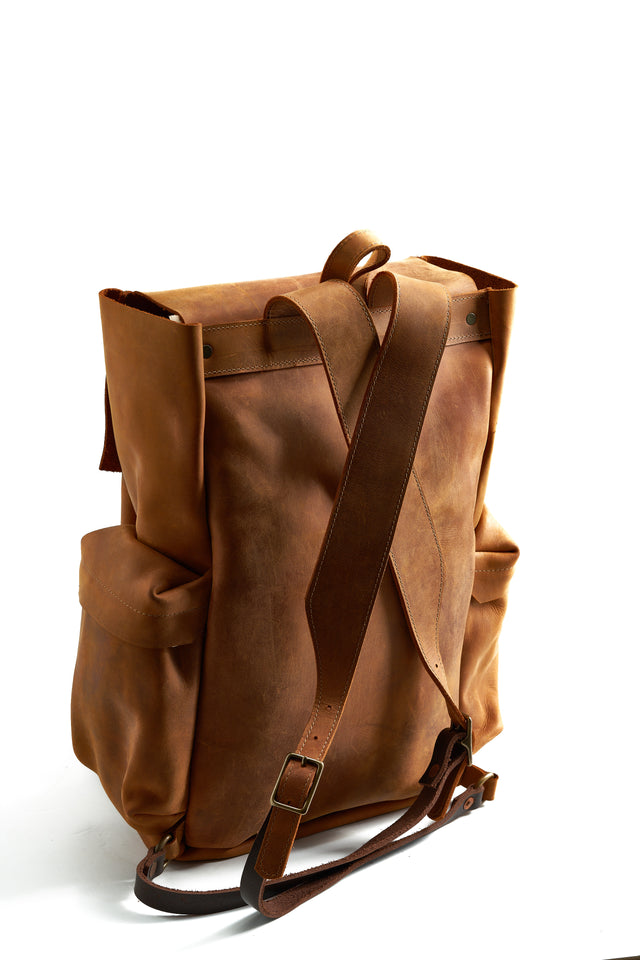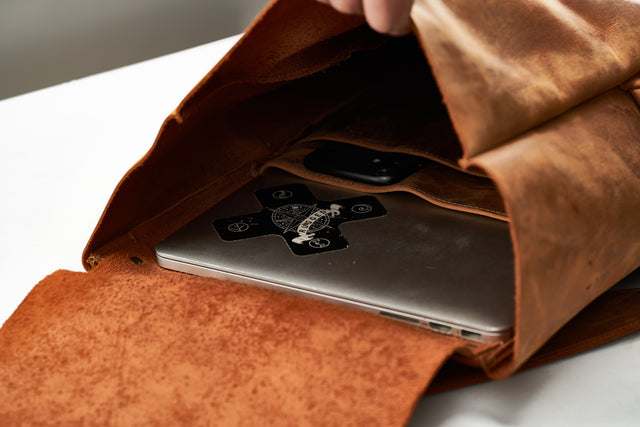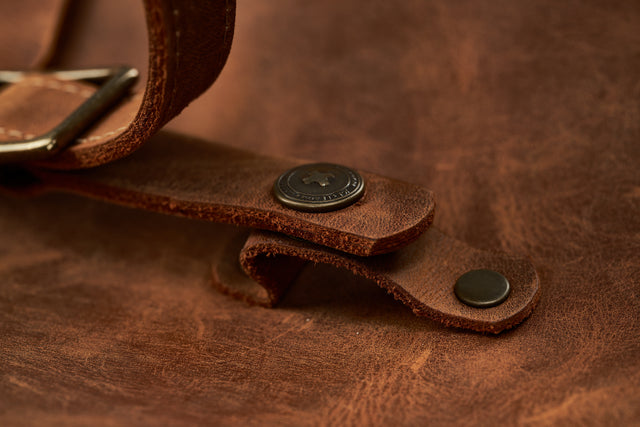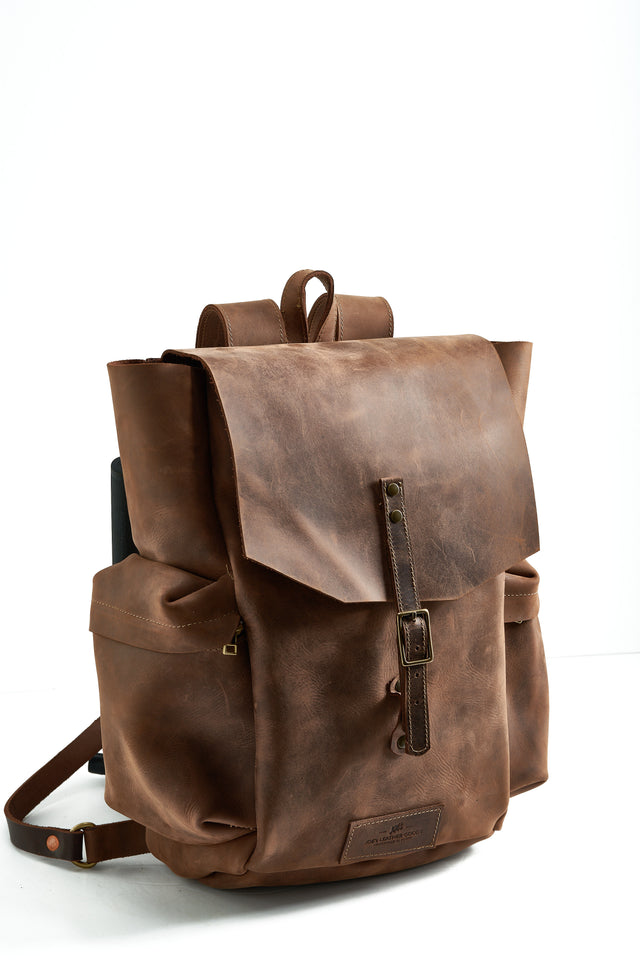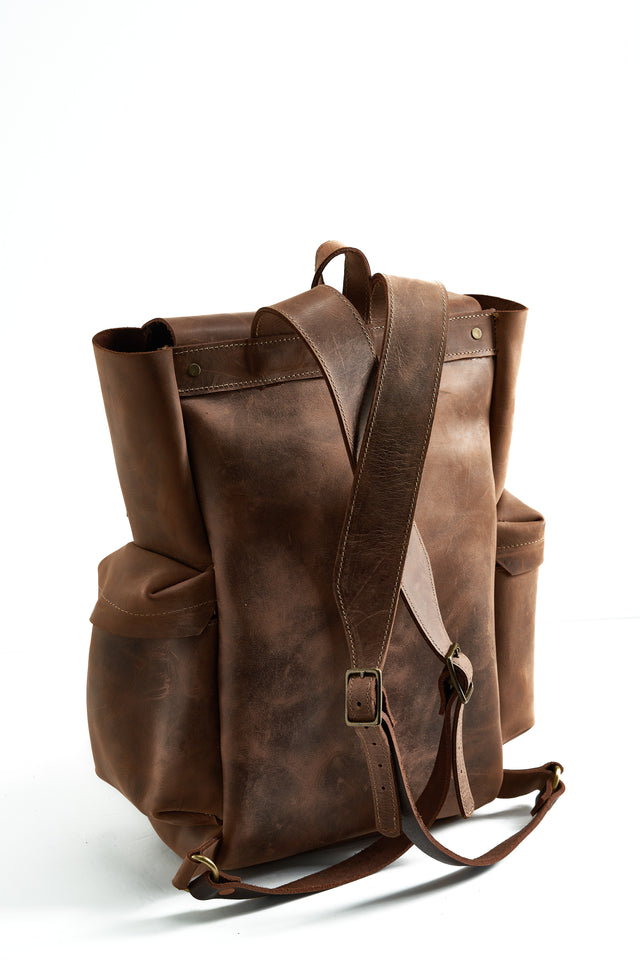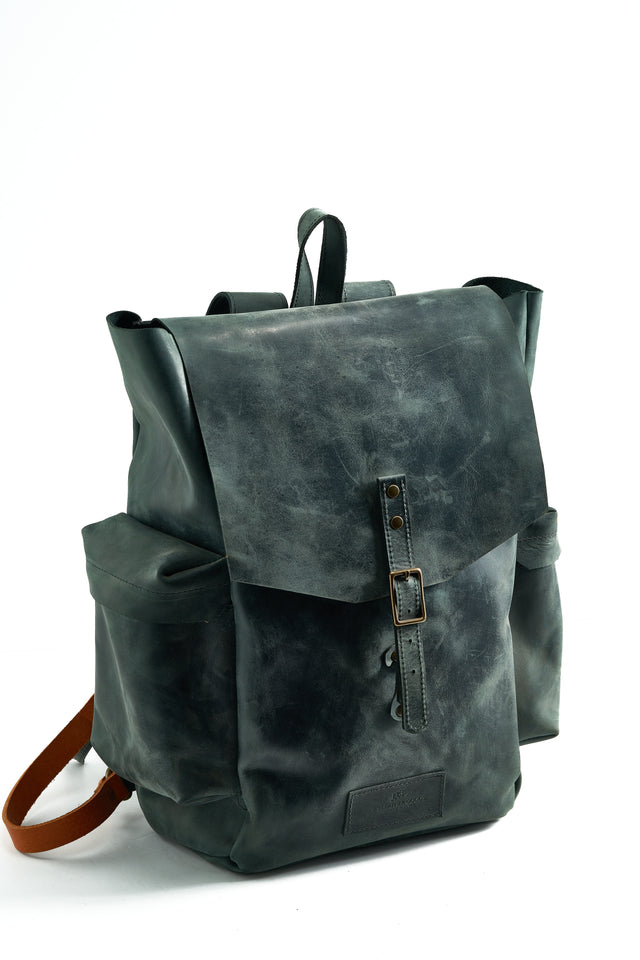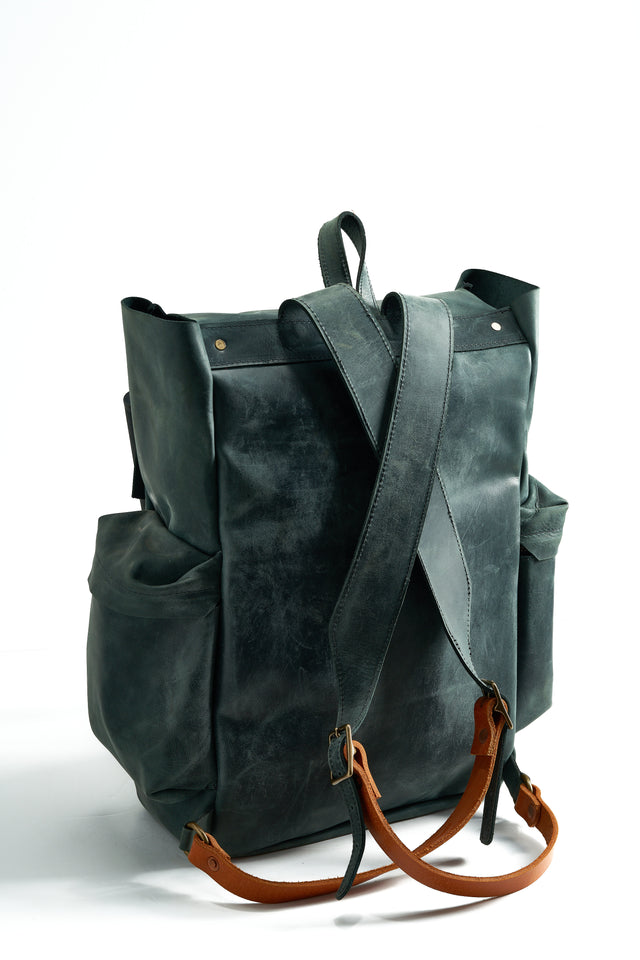 This backpack is designed to be a multitasking bag. First of all, it's unisex, suitable for work, college, trips, and even hiking. It has a variety of inside and outside pockets for all your bits and pieces, and like all our products it is made of full-grain leather, the highest quality, and most desired leather. It features an inside laptop slot that fits a 16″ MacBook pro and a pocket for your items.
** If you are local and wish to pick up your order, please type in "PICKUP" in the discount code dialogue box when checking out.
Features:
– 100% handcrafted
– 16″ Macbook Pro  M1 Size
– Full-grain leather
– Interior pocket with pen loop and sleeve
– Adjustable shoulder strap
– Fairtrade made
– Antique brass hardware
– Hand-hammered copper rivets
– Machine Stitched
Material
We always make sure to source our chrome tanned leather from ethical and ecological tanneries that refuse the use of toxic materials like Chrome3 or Chrome6.
Care
Everyday Care
Looking after your leather goods starts with day-to-day care. By following just a few simple rules, you can avoid unnecessary wear and tear and extend the life of your accessories for years:
Leather is a skin, and it can stretch. Avoid overfilling your handbag, purse or wallet to maintain its original silhouette
Take the time each week to wipe away dust and spots with a soft cloth or brush
Scratches can detract from a flawlessly crafted piece. Take care to avoid contact with heavily embellished clothes, sharp surfaces, or chunky jewelry when you are out and about.
Wet leather requires extra care, so if rain is forecast, remember to take an umbrella
Storage
You may be asking yourself how should I store my handbags? Storing your leather appropriately is one of the easiest ways you can prevent damage and maintain a high-quality finish:
Store leather away from direct sunlight as this can cause fading
Store handbags in a dust bag to avoid scratches
Avoid using plastic bags, they prevent good ventilation
Store leather away from artificial sources of heat, e.g. radiators can cause leather to dry and crack
Guarantee
Joe's Leather Goods Products purchased from the online store or any authorized dealer are fully warranted to the original owner against defects in material and workmanship for 2 years starting from the purchase date. If a JLG product ever fails within its Warrantee time due to manufacturing defects or workmanship, JLG will, at its option, repair or replace the product without charge. The Warrantee does not extend to damage caused by improper care, accidents, normal wear and tear or negligence. The JLG Warranty is voided if you remove any labels or if the product is tailored or altered in any way. JLG may, at its option, choose to offer to repair damage not covered by the Warranty at JLG's usual charge for repairs. For questions on warranty claims, please contact our warranty department.
Dimensions
Made to last
I produce every piece by hand; each Joe's Leather Goods' product has its unique character. Artisanship is my main asset.