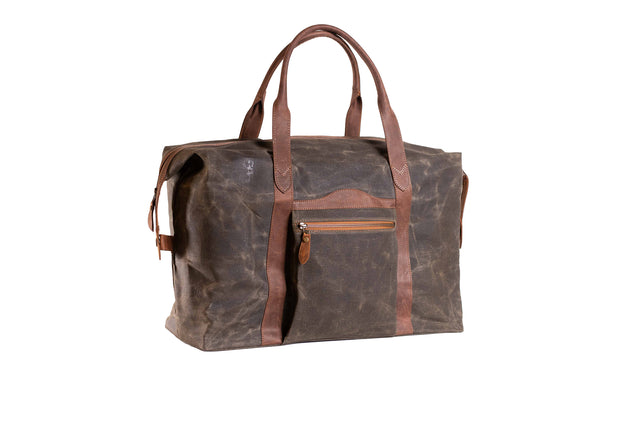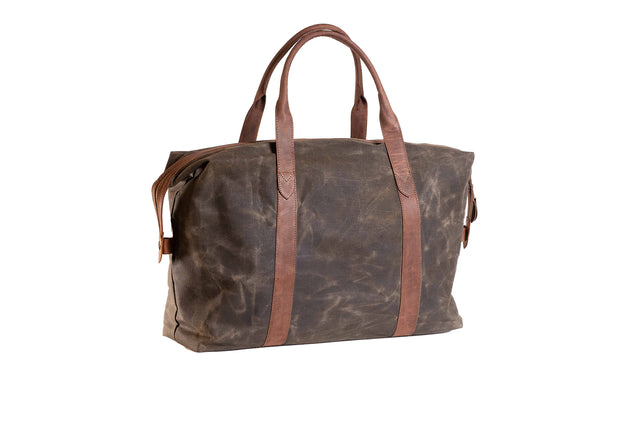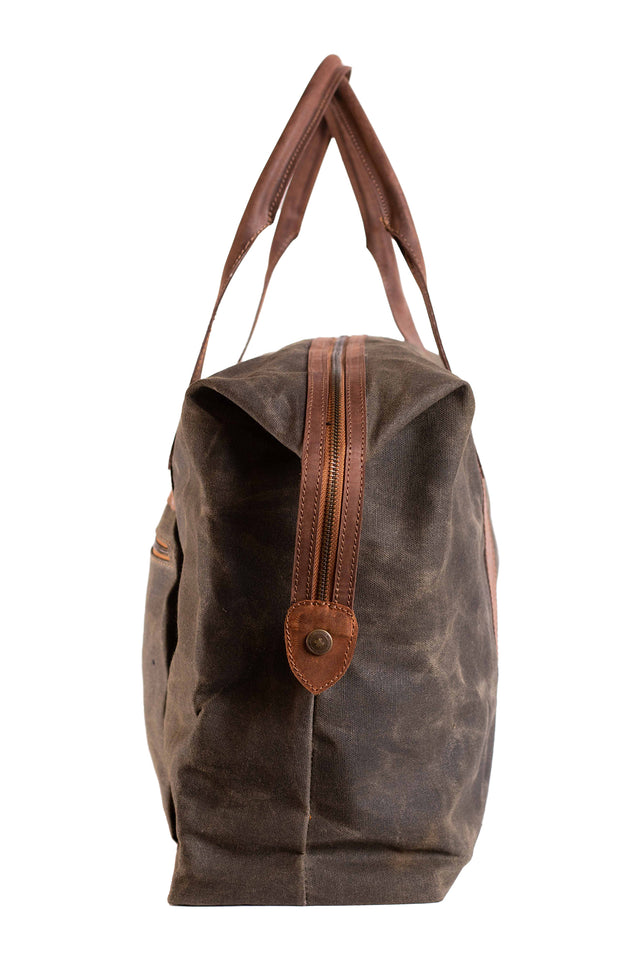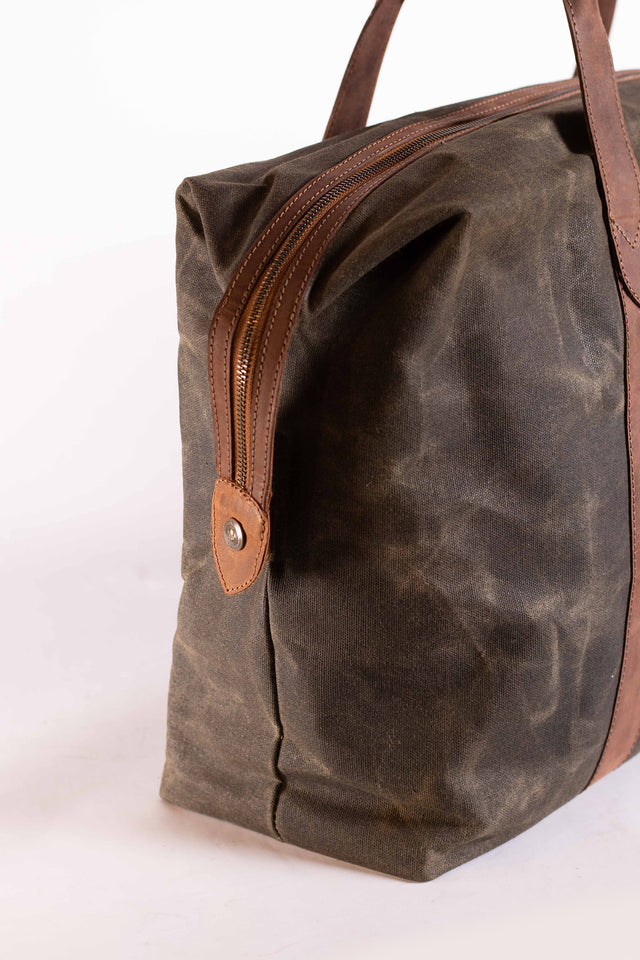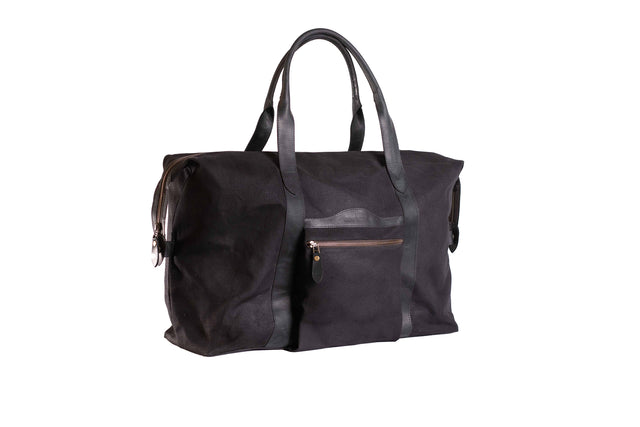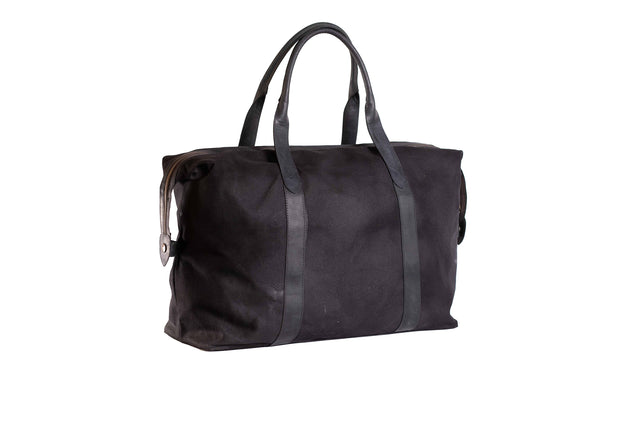 Our Leather Waxed Canvas Lightweight Duffle Bag with One Inside Zipped Pocket and One External Zipped Pocket is a must-have accessory for anyone who wants to travel in style. This duffle bag is crafted from a combination of rugged waxed canvas and elegant leather, creating a unique and stylish look that is both modern and timeless.
The spacious interior is perfect for packing clothes, shoes, and other essentials for a weekend getaway. The inside zipped pocket keeps your smaller items organized and secure, while the external zipped pocket provides easy access to your travel documents and other essentials.
The lightweight design makes it easy to carry, while the leather handles provide a comfortable grip. The detachable and adjustable shoulder strap allows you to wear the duffle bag across your body or over your shoulder, ensuring maximum comfort and convenience.
Whether you're heading out on a weekend trip or just running errands around town, our Leather Waxed Canvas Lightweight Duffle Bag with One Inside Zipped Pocket and One External Zipped Pocket is the perfect accessory. Shop now and experience the perfect balance of form and function!
Material
Care
Everyday Care
Looking after your leather goods starts with day-to-day care. By following just a few simple rules, you can avoid unnecessary wear and tear and extend the life of your accessories for years:
Leather is a skin, and it can stretch. Avoid overfilling your handbag, purse or wallet to maintain its original silhouette
Take the time each week to wipe away dust and spots with a soft cloth or brush
Scratches can detract from a flawlessly crafted piece. Take care to avoid contact with heavily embellished clothes, sharp surfaces, or chunky jewelry when you are out and about.
Wet leather requires extra care, so if rain is forecast, remember to take an umbrella
Storage
You may be asking yourself how should I store my handbags? Storing your leather appropriately is one of the easiest ways you can prevent damage and maintain a high-quality finish:
Store leather away from direct sunlight as this can cause fading
Store handbags in a dust bag to avoid scratches
Avoid using plastic bags, they prevent good ventilation
Store leather away from artificial sources of heat, e.g. radiators can cause leather to dry and crack
Guarantee
Joe's Leather Goods Products purchased from the online store or any authorized dealer are fully warranted to the original owner against defects in material and workmanship for 2 years starting from the purchase date. If a JLG product ever fails within its Warrantee time due to manufacturing defects or workmanship, JLG will, at its option, repair or replace the product without charge. The Warrantee does not extend to damage caused by improper care, accidents, normal wear and tear or negligence. The JLG Warranty is voided if you remove any labels or if the product is tailored or altered in any way. JLG may, at its option, choose to offer to repair damage not covered by the Warranty at JLG's usual charge for repairs. For questions on warranty claims, please contact our warranty department.
Dimensions
Made to last
I produce every piece by hand; each Joe's Leather Goods' product has its unique character. Artisanship is my main asset.